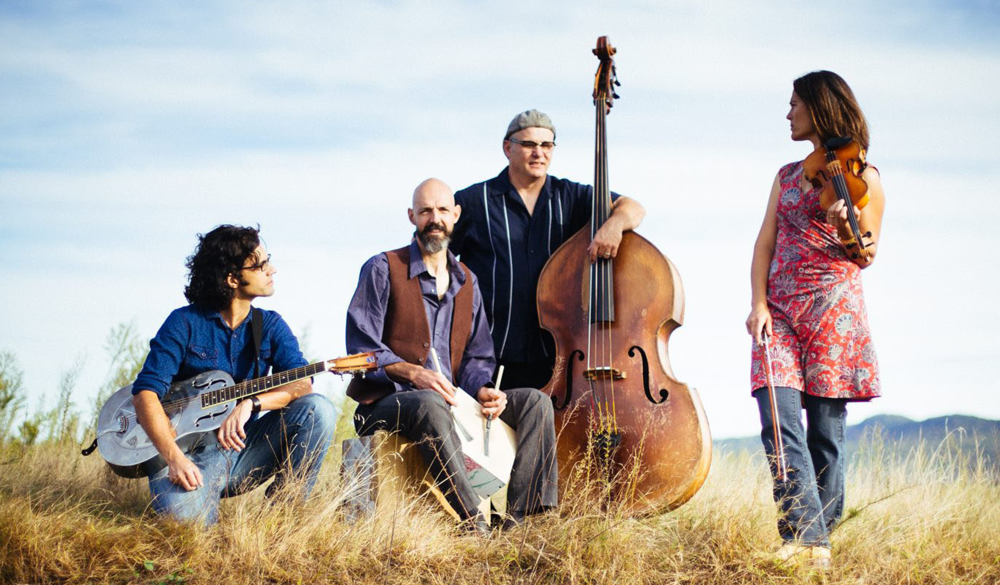 We New Englanders have two primary coping mechanisms for wintertime: introspection and celebration. We hole up and reflect on our lives, and then we let loose and party. Rani Arbo & daisy mayhem's Wintersong program does both, swinging from a 15th century carol to fiddle- and percussion-driven New Year's shouts from the Georgia Sea Islands and Louisiana, to bluesy and banjo-driven settings of modern songwriters — and then back, to original settings of verse from Tennyson, Chesterton, and Longfellow.
There are songs about a baby born in Bethlehem, including the electric guitar-driven "Let's Make a Baby King" (by Jesse Winchester), a soaring version of the spiritual "Children, Go Where I Send Thee;" and "Singing in the Land," an Appalachian hymn in four-part harmony. There are also songs about love and war, loss and hope. There are songs about the emptiness of commercial Christmas, and the fullness of the ideas that brought it to be.
Rani Arbo & daisy mayhem's Wintersong program sidesteps the holiday canon and digs up the power, beauty and hopeful yearning at the roots of this holiday. These are songs — and musicians —full of fierce poetry and wild joy; this program is their ode to light and dark, and to the balance of both at the turn of the year.