Mark Femino is a seasoned, realized musician. He's at the peak of his musicianship, and is poised to get all his material out into the world. To that end, he is currently releasing a hard rock album called Ferilus – "Fearless, feral, and slightly perilous, this is the album known as Ferilus." This album goes all the way back to Mark's days of hammering it out with garage rock bands. It was incredibly fun for him to make, a little dirty, and very powerful. If you have been in need of a solid, throw down the gauntlet, and rock your socks off album, this one might just do the trick.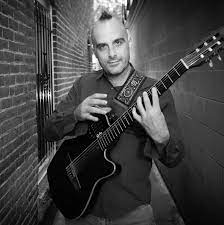 Not interested in resting on this release, another more acoustic album entitled, These Are The Moments is already finished and set to release in the late fall.
Marnie Hall is a classically-trained electric violinist, string arranger and solo artist who has performed, taught and recorded in the Boston area since 1995.Marnie has played in the backing and touring orchestras for The Moody Blues, Joni Mitchell, Brian Wilson, The Irish Tenors and Johnny Mathis. Most recently, she has opened for Cyndi Lauper, Andy Grammer and Kelly Clarkson, and was nominated for Session Musician of the Year by the 2019 Boston Music Awards. She is currently releasing the next single from her upcoming debut album, Talk To You Soon.