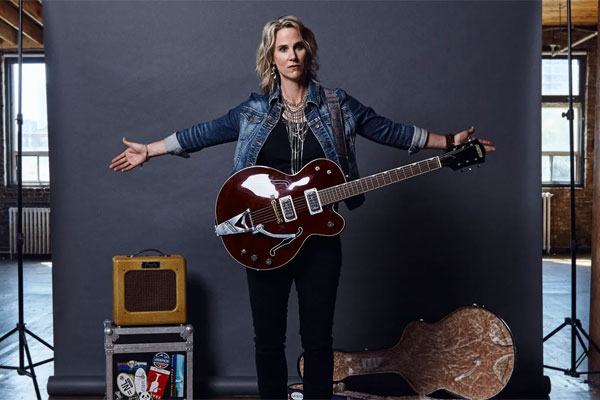 Weather permitting, this concert will take place on the covered patio of the hosts' home in Rockport, Massachusetts. If the weather is horrid, we will move indoors and capacity will be limited to 30. The suggested contribution is $20, payable at the door by cash, check, or Venmo. Send email to whalecoveproductions@gmail.com to get more information or to make a reservation.
Too tough for folk and too blues-influenced for country, Lynne Hanson's brand of porch music with a little red dirt can turn on a dime from a sunshine, blue sky ballad to a full on thunderstorm of gritty Americana swamp from one song to the next. Her hard living music has garnered her the nickname "Canada's Queen of Americana." And while her deep, bluesy croon has drawn comparisons to Lucinda Williams and Gillian Welch, it's the poetry of her lyrics that really sets her apart.
Hanson is known for her high energy, roots guitar driven live performances, whether playing solo or with her band the Good Intentions. She has an uncanny way of connecting with her audience with an authenticity that is as entertaining as it is disarming.