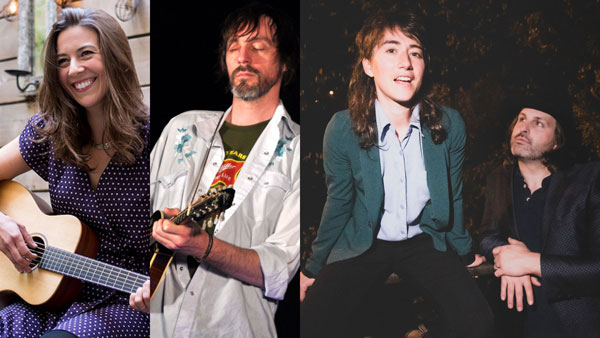 Advance tickets are $15 for adults and $5 for those age 18 and under. Visit oldslooppresents.org, John Tarr Store in Rockport, or The Bookstore of Gloucester. The suggested contribution at the door is $20 for adults, $5 for those age 18 and under, and $40 for families.
Two outstanding folk duos will split the stage at Old Sloop Presents Saturday, January 28. The performance will be in the handicap-accessible Fellowship Hall of the First Congregational Church of Rockport, 12 School St. at 7:30pm.
Veteran singer-songwriter Lisa Bastoni has a natural way with words and melody that stand her out from the crowd. Her songs often reflect her personal journey through life's challenges and rewards. She has won multiple awards including the 2019 Kerrville New Folk Award. Lisa will appear with Sean Staples, a songwriter, producer, multi-instrumentalist, and mainstay of the Boston-are folk scene.
Cloudbelly is the moniker of singer-songwriter Corey Laitman and their collaborator, Sam Perry.  Among the newest members of the Signature Sounds family, Cloudbelly's poetic lyricism, stirring vocals, cinematic arrangements, and disarming stage presence have earned them a strong and growing following.