When:
March 27, 2021 @ 7:30 pm – 9:30 pm
2021-03-27T19:30:00-04:00
2021-03-27T21:30:00-04:00
Cost:
Make a donation to the artist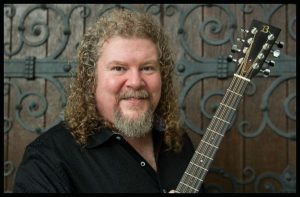 Coming to the New Revival Coffeehouse on March 27 is Joe Jencks, a 20-year veteran of the international folk circuit, an award-winning songwriter, and celebrated vocalist based in Chicago.
Having penned several #1 folksongs, including the ever-relevant Lady of the Harbor, Jencks is also co-founder of the harmony trio, Brother Sun.
Merging conservatory training with his Irish roots and working-class upbringing, Joe delivers engaged musical narratives filled with heart, soul, groove and grit. He is noted for his unique merging of musical beauty, social consciousness, and spiritual exploration.
"The key to the future is people joining in. The music of Joe Jencks captures this essential spirit. Joe is a fantastic singer who carries on the traditions."-Pete Seeger
"Joe Jencks is the type of musician that will cause you to drop that morning newspaper or pull your car to the side of the road when you hear his songs. He is the type of artist that will turn heads in his direction when he walks onto a stage. His voice will instantly draw you into his passionate songs. He is the type of musician whose music will become part of you. His craft and artistry will remind you of the best efforts of Phil Ochs, Stan Rogers, and Woody Guthrie. The troubadour tradition is alive and well in the 21st century with the music of Joe Jencks."– Ron Olesko, WFDU FM Teaneck, NJ
There are no advance tickets for this concert. Those who attend will have the opportunity to donate to the artist.
This concert will live-stream on Youtube Live on Mar. 27, 2021 at 7:30 p.m. Check https://fpc-stow-acton.org/music/coffeehouse on how to join the concert. Information will be available closer to the concert date.