When:
April 16, 2022 @ 8:00 pm – 10:30 pm
2022-04-16T20:00:00-04:00
2022-04-16T22:30:00-04:00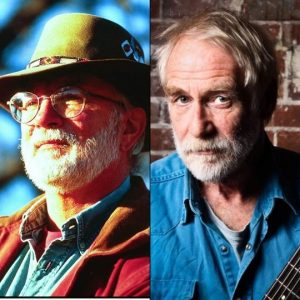 Two extraordinary veteran New England singer-songwriters come together for a split-bill show that promises to be one of the most exhilarating musical events we've ever experienced. Bill Staines's music is a slice of Americana, reflecting with the same ease his feelings about the prairie people of the Midwest or the adventurers of the Yukon, the on-the-road truckers, or the everyday workers that make up this land. David Mallett's songs are filled with passion, evocative imagery, and a sense of the inevitable passage of time. The struggle of the common man and the loss of American towns and landscapes are the subject of many of his songs.