When:
March 6, 2020 @ 8:00 pm – 10:00 pm
2020-03-06T20:00:00-05:00
2020-03-06T22:00:00-05:00
Where:
me&thee coffeehouse, Marblehead MA
28 Mugford St
Marblehead, MA 01945
USA

Cost:
$20 / $23 at the door $10 for students
Contact:
Kathy Sands-Boehmer
5085177681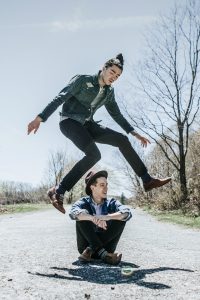 OSHIMA BROTHERS
Raised in a musical family in rural Maine, the brothers have honed a harmony-rich blend of contemporary folk and acoustic pop. On stage, Sean and Jamie create a surprisingly full sound with dynamic vocals, electric and acoustic guitars, octave bass, loops, and percussion. Their debut album, "Oshima Brothers," released in 2016, is a collection of 11 original songs written by Sean, and arranged and recorded by Jamie. The brothers live in Maine but are often on the road performing, producing music videos, and dancing.
Sean and Jamie are two of the most inspirational people I've met. They perform a roots-based pop sound that is infectious and fun, and even though a little wistful, this song gets in your head and won't let go. — Chris Wienk, WEXT
"Their engaging sibling harmonies, thought-provoking lyrics and hook-laden melodies grabs your attention from the very first track straight through to the last." — Lucky Clark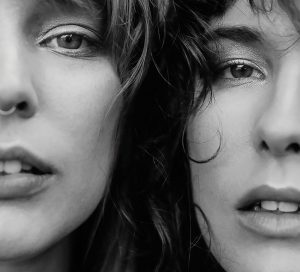 HAWTHORN
Working from the belief that tradition is made to evolve, the women of Hawthorn chart a creative course through Appalachian and Celtic roots to the present-day. Heather Scott and Taylor Holland craft songs with a weight that sits with you long after their audible presence fades (Red Line Roots). When they harmonize, the edges of their voices bleed together like watercolors on paper (WBUR). With a powerful vocal blend surrounded in old-time banjo, seascape guitar, and dreamy electric lines, Hawthorn is quickly claiming a place in the music of New England and beyond. Hawthorns newest LP, Maggie Willow, is now streaming everywhere.
like tributaries winding upriver, they separate, tracing parallel arcs before merging again at the top of the next verse. Neither voice takes the lead; instead, they travel in tandem, companions on a shared journey. AMELIA MASON / WBuR
Get Tickets