When:
April 27, 2019 @ 7:30 pm – 10:00 pm
2019-04-27T19:30:00-04:00
2019-04-27T22:00:00-04:00
Contact:
New Revival Coffeehouse
978-274-2593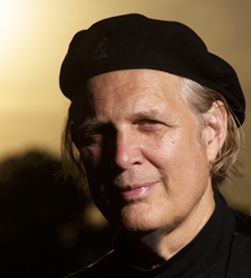 Originally from Richmond, VA, Greg Greenway moved to Boston for its rich Folk Music tradition and has become one of its most unique and superlative emissaries. His "In the Name of Love," a lead in to the U2 classic, "Pride," was the #5 song on the Folk DJ list in 2013. It has become a defining piece on his journey to becoming an international artist capable of addressing sensitive topics like Race in a way that connects audiences to their humanity while entertaining them at the same time.
He has been described as "one of the strongest, and finest voices in folk music." The Boston Globe wrote, "Confessional one moment, rambunctiously disarming the next, few modern folk singers can own a coffeehouse stage as completely as Greenway."
From the end of 2010 to the present, Greenway has been one third of one of the most successful Folk trios in North America, Brother Sun. Greenway is also involved in a new project with long time friend, Reggie Harris.
"Greg Greenway is one of those artists who is so rich a talent that it is difficult to categorize him. He traverses, combines and mixes up musical genres, and manages to open a window on global events that bring us together as citizens of the world. Like other great performers before him, Greenway's message is that we can all play a part and make a difference in the course of both our private and public lives. But few musicians can do just this with such style, passion and sheer musicality." Folk & Acoustic Music Exchange
Tickets are $20 at the door and $17 in advance at BrownPaperTickets.com.   For more information about Greg, see https://c9tuning.wordpress.com