Jan
25
Sat
Swing Cafe

@ New Revival Coffeehouse, Stow MA
Jan 25 @ 7:30 pm – 10:00 pm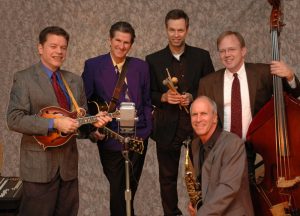 Swing Cafe is an acoustic swing, jazz, and rockabilly band that plays around New England at parties, clubs and concerts. The band combines lead and harmony vocals, archtop guitar, mandolin, bass and drums.
The band's love of the material, drawn largely from pop standards of the 30s, 40s and 50s, is obvious from the first downbeat. First rate musicians all, Swing Cafe's fun, classy stage presence and easy repartee are sure to delight audiences of all ages.
Mar
7
Sat
The Porch Party Mamas

@ New Revival Coffeehouse, Stow MA
Mar 7 @ 7:30 pm – 10:00 pm
Inspired by playing and singing each others songs at their own "porch parties", these established Boston area musicians and singer/songwriters decided to combine their individual talents and create their own brand of Urban Folk, Country and Blues. They took their act on the road and "Porch Party Mamas" was born.
All are seasoned players, each with their own pervasive individual music persona and critical accolades. Between them, they have shared the stage with a distinguished litany of artists, including Willie Nelson, the Indigo Girls and Lyle Lovett.